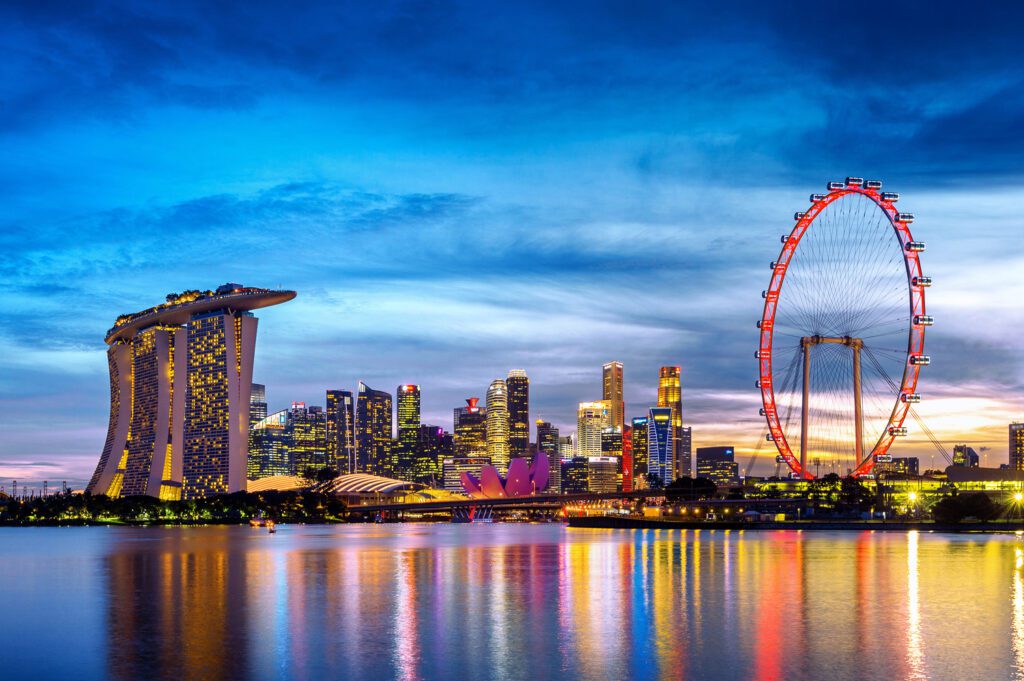 In a recent major crackdown on money laundering, Singaporean authorities arrested 10 individuals last Tuesday. The suspects, aged 31 to 44, face various charges including forgery and money laundering. Reports reveal a significant connection between these arrests and a sprawling illegal gambling network operating out of China.
Vang Shuiming, a 42-year-old Turkish national, stands out as a key figure in the investigation. Known to some as Wang Shuiming, he is believed to be associated with eight individuals currently evading Chinese authorities. These fugitives were linked to an illicit gambling operation that was dismantled in China in May 2022. The Chinese probe led to the arrest of 131 people and the seizure of over 10 million Chinese Yuan (estimated to be around S$1.9 million).
Wang Baosen, 31, another individual arrested in Singapore, is tied to Wang Bingang, 34, and Wang Cailin, 36. The Chinese authorities previously investigated the latter duo for their involvement in illegal gambling activities. Baosen, currently in custody on money laundering charges, is believed to have been part of the same network as Bingang and Cailin.
The roots of this sprawling operation trace back to 2013, when Bingang and Cailin, both in their 20s at the time, launched a gambling website offering games like baccarat and blackjack. The platform also provided avenues for sports and e-sports betting. The enterprise flourished, prompting a relocation to Bavet, Cambodia, in 2014. This strategic move placed them close to the Vietnamese border.
Operating as Hongli300, the organization swiftly grew its staff, recruiting individuals of Chinese descent for various positions, including graphic design, customer service, and financial management. To manage their burgeoning wealth, Bingang and Cailin reportedly utilized members of the family and respective bank accounts to funnel funds acquired through their illicit gambling venture.
In addition to those engaged in the operation, Wang Jin, Xie Juxiang, Liao Haican, Huang Jinfeng, Tang Li, Chen Jianqiang, Sun Xinzhao, and Wang Chaolan, the latter being Cailin's sibling, were also involved. Their intricate network reportedly enabled the syndicate to maintain its illegal activities for an extended period.
Singapore's recent arrests have shed light on the vast transnational scope of this money laundering scheme. With ties to China's illicit gambling underworld, the suspects now face legal consequences for their alleged involvement in these complex operations.
As Singaporean authorities continue their investigations, international cooperation will be crucial in untangling the web of connections between the arrested individuals and their counterparts in China. This significant joint effort underscores the determination of law enforcement agencies to dismantle transborder criminal enterprises, protect financial systems, and bring those responsible to justice.